Papillon Rose Archive refers to  the first artbook that was released in Comiket 2002.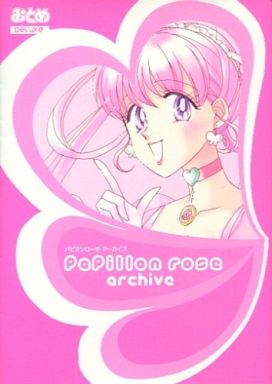 The artbook contains the ONA summaries, the manga concept, interviews with Ai Hanazono, the supposed creator of the series. Toru Marakita, the director of the series is also interviewed in there, as well as Kuri-Zill, the OST Producer and some of the voice actors. The book was sold along with a CD-ROM and a Card illustrated by Shinji Tobita.
Only 300 copies of this book were printed, so it is very rare. It can only be bought through second hand market stores.
The cover of the archive is a reference to the volume 1 cover of the Cutie Honey: Tennyo Densetsu manga.